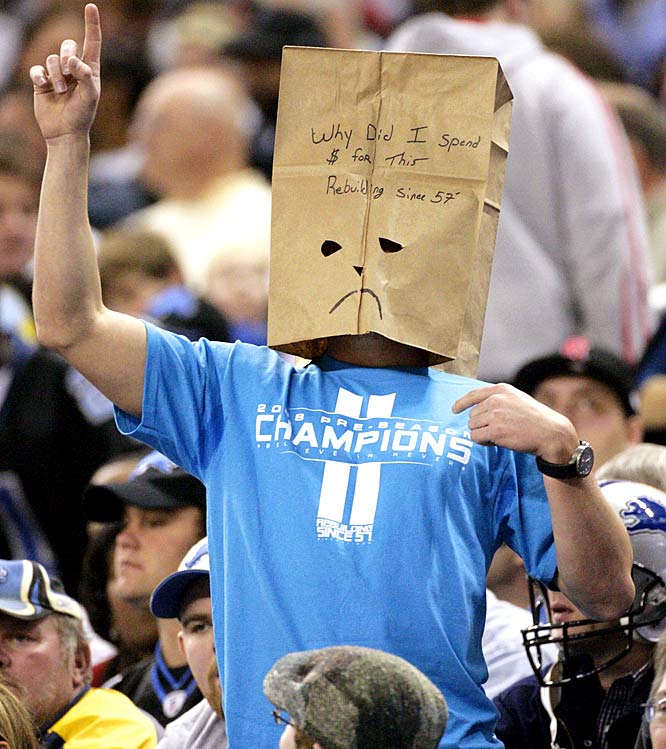 We all want our teams to win and we want them to win now! Is that so hard for our teams to get? Is it a bad thing to demand this? Well, there is a disturbing trend that is creeping up right now and it's time to expose it and hopefully end it. There are two sides to this story. Each side is as much alike as they are different. Today we look at the second half. If you missed the first half, scroll down or click here.
Today we will talk about what is going in our nation's capital. Ok, so to be fair the Redskins are just a little north of the district. They reside in Landover, MD, about 5-10 miles north of DC. But, would you want to name your team the Landover Redskins? Maryland Redskins? Beltway Redskins? I don't think so.
Before you start to say "oh, here he goes talking about his team" I want you to know that, yes, this is specifically pointing out my team and the fans and media who watch and cover them. But, this could be about anybody's favorite team. Just because this is happening in DC, doesn't mean it won't/hasn't happen in St. Louis, Green Bay, Cincinnati, Seattle, etc. But, to be fair I have to say that what is going on in DC is making me absolutely furious. And that is the reason this rant is on this blog. To point out the immediate gratification of our society and how that can harm building a team the right way.
The media in DC, especially the Washington Post, have absolutely blasted Mike Shanahan because the Redskins, in his second year, are not winning more/making the playoffs/winning championships. They started the whole notion that Shanahan (11-21) has a worse record in his second year than both Steve Spurrier (12-20) and Jim Zorn (12-20) in their first years. Heck, even FOX picked it up and ran with it. I remember a few games where they slapped up the pretty graphics showing "how bad the first 2 years of Shanahan's reign". Is anyone really that stupid to think that it should be "off with his head" for Shanahan because he just hasn't done it in just his second year? Does anyone take time to think about how ridiculously stupid those facts are on their own? How dumb and lazy does a sports writer/broadcaster have to be to just spit this crap out? Steve Spurrier came in during an extremely weak time in the NFC, particularly the NFC East, and took over a team that had just won the division 3 years before and had just gone 8-8 with Marty Schottenheimer. Jim Zorn took over a playoff team with talent that Joe Gibbs had taken to the playoffs 2 of the previous 3 years. Now, both teams had their issues, but none were as talentless as the 2010 Redskins that Shanahan took over. But, I guess since it hasn't worked after year 2, Shanahan is just as bad a coach as Spurrier and Zorn. I guess he'll never win another Super Bowl! Funny thing is, no one ever seems to do a little research. I'll just post up 2 head coaches records to compare to the records you have seen above. Coach A in his first 2 years on the job was 6-22 (this is when the league still played 14 games a season). Coach B in his first 2 years on the job was 8-24. Both of these coaches were failures and were just as crappy as the thinking that Spurrier's "Fun and Gun" was the next big thing in the NFL because he ran up the score against the 49ers in the pre-season American Bowl in Japan. Well, Coach A was Chuck Noll who won, count them, FOUR Super Bowl titles in a 6 year period from 1974-1979. COach B was Bill Walsh who won THREE Super Bowl titles in the 80′s. Both men built dynasties and both men have their busts in the Hall of Fame in Canton, OH. Now, am I saying Shanahan will go on to win 3-4 Super Bowls with the Redskins? No. Am I even saying that he'll win one? No. All I am saying is for the media to stop being so freaking lazy because posting those retarded numbers on the screen will get eyeballs (i.e.-ratings).
The next issue I have with the media around Washington, DC and a lot of Redskins fans these days is that they have and are already calling for Shanahan's head. Does anyone think that giving a coach only 2 years is a great idea? Just look at "Chainsaw" Danny Snyder's track record with coaches. Snyder took over the Skins in 1999:
Norv Turner – 1999-2000 (13 games)
Terry Robiskie (interim) – 2000 (3 games)
Marty Schottenheimer – 2001
Steve Spurrier – 2002-2003
Joe Gibbs – 2004-2007
Jim Zorn – 2008-2009
Mike Shanahan – 2010-present
That is 7 coaches in just 13 years…heck that doesn't even average out to 1 coach every 2 years. Look where the Redskins have gotten these past 13 years. Shanahan took over a team with just a few pieces in place and absolutely no depth. You want to know why the Skins 2011 season fell apart so quickly? Even with all of Sexy Rexy's turnovers, the Skins would have been in the hunt for the NFC East (remember the Giants won it at 9-7 and the Skins swept them) until the end if not for the injuries early on. Yes, every team has to deal with injuries but the Redskins, under Snyder's Free Agency or bust strategy, had absolutely no depth. Shanahan has to have time and I just can't believe, of all fans, Redskins fans and media are calling for Shanahan to be done after just 2 seasons. No matter your opinion about Shanahan, you have to agree he came into an absolute mess and should be given 4-5 years to try to build a winner. Every team should give a brand new coach that long to try to build things into a winner.